High-Quality Wine and Altar Bread in Minneapolis, MN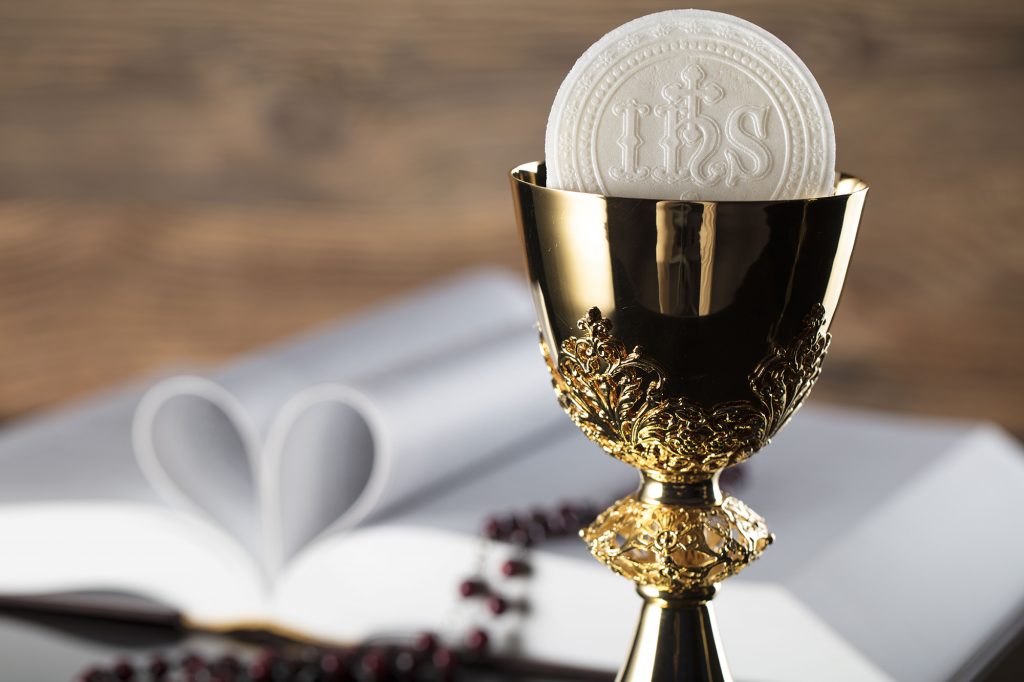 Present your congregation the finest communion available with help from a well-known church supplier that cares about quality. HJ Boerboom & Associates, the company you trust when it comes to Christian church supplies, is proud to offer wine and altar bread in Minneapolis, MN. We understand the critical role the Eucharist ceremony plays in worship - that's why we have taken time to research and partner with bakers and vintners who meet our high standards for purity and freshness.
Communion Wafers
Historically, sacramental bread was freshly made using certain ingredients explicitly chosen to prevent spoiling in accordance with religious precedence. Today, most churches do not have the time or resources to bake fresh sacramental bread. Our business features high-end options from trusted communion host bakeries, ensuring that you only receive fresh and pure host wafers. Read more about the companies we work with and contact us to place an order for our religious supplies.
As our most trusted wholesale communion bakery, Cavanagh Company is proud to offer wafers for both domestic and international consumption. Over several decades, they have baked, packaged, and shipped high-quality wafers to countries throughout the world. Their wafers are carefully sealed in packages only minutes after baking to preserve freshness and prevent crumbs. Each wafer is made from the purest wheat flour and water available, untouched by human hands from beginning to end.
Regal Bread by Empire Bronze: For decades, Empire Bronze has remained a leading provider of bronze ecclesiastical religious products, including tabernacles, candlesticks, and all other essential church furnishings. Over the course of time, they've undertaken many special projects for churches around the USA. Each Empire Bronze piece is made according to their clients' exact preferences. They also offer refinishing services for your bronze products.
Wines
Sacramental wine is essential to a traditional Eucharist ceremony. HJ Boerboom & Associates offers wines from two trusted sources: Mont La Salle Altar Wines and Cribari Premium Altar Wines. Read on to learn more about each vintner's approach to growing and bottling.
Mont La Salle Altar Wines: Created with premium California grapes, and in strict accordance with Canon law, Mont La Salle Altar Wines products are widely preferred by churches throughout the country. They are produced exclusively for sacramental use and are approved by the Bishop of Fresno, California, as well as the Archbishop of the Archdiocese of Cincinnati, Ohio. Mont La Salle is the oldest continuing producer of church wines in the United States, and the most widely recognized.
Cribari Premium Altar Wines: Over the course of several decades, the Cribari Family has built a reputation for quality, purity, and strict preparation in accordance with Canon law. The Cribari Family are the leading providers of sacramental wine to the reverend clergy, and only sell to churches, clergy members, and other religious institutions. All of the wine produced at their California headquarters has the full ecclesiastical approbation of the Bishops of Fresno.
Contact our knowledgeable staff to request more detailed information about our altar bread and wine. We proudly serve churches throughout the state of Minnesota, the Superior Diocese of Wisconsin, and the upper peninsula of Michigan.